4 Tips To Remember When Buying Your Next Luxury Home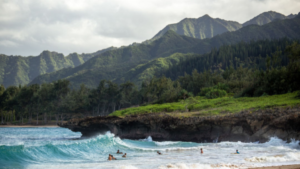 Your home says a lot about you, which is why many people choose to invest in a luxury home. It shows your guests that you only settle for the best.
But when you're looking for Hawaii luxury real estate for the first time, there are a few important factors you'll want to consider while you're on the hunt. That said, here are a few tips to keep in mind while house hunting for a luxury property in Hawaii.
Make sure you're looking beyond the photos. Many luxury homes need to be seen in person for buyers to truly appreciate them. This is because larger houses aren't necessarily photogenic when viewed by their front elevation photos alone. Visit the property so you can see what's around the home and inside.
Look into the future, not just the present. It's important that you're taking into consideration not only what you want from a luxury property right now but also what you'll want from it in the future. For instance, if your kids are leaving for college in the next few years and you're using your luxury property as a vacation home, you might prefer a smaller property that's closer to the beach.
Know what you want before looking. It's important that you trust the word of your real estate agent, but it's also important that you know what type of luxury home you want before you begin the house-hunting process. Consider what works best for you and your family. Each luxury property is different. Some might be a luxury private community while others are standalone properties.
Work with a local expert.When you're buying real estate in Hawaii, it's good to have a real estate agent that's familiar with the area you want to buy in. You have a greater chance of finding high-end properties or one-acre parcels that fit your needs.
Looking for Hawaii luxury real estate for sale?
If you're looking for Hawaii luxury real estate in a private residential community, you're not alone. In fact, up to 45% of homebuyers in Maui were from out-of-state in 2016. Hawaii offers beautiful views, an ideal climate, and gorgeous available homesites for you to find the new house of your dreams.
To learn more about our Hawaii luxury real estate and available properties, contact Ka'upuelehu today.